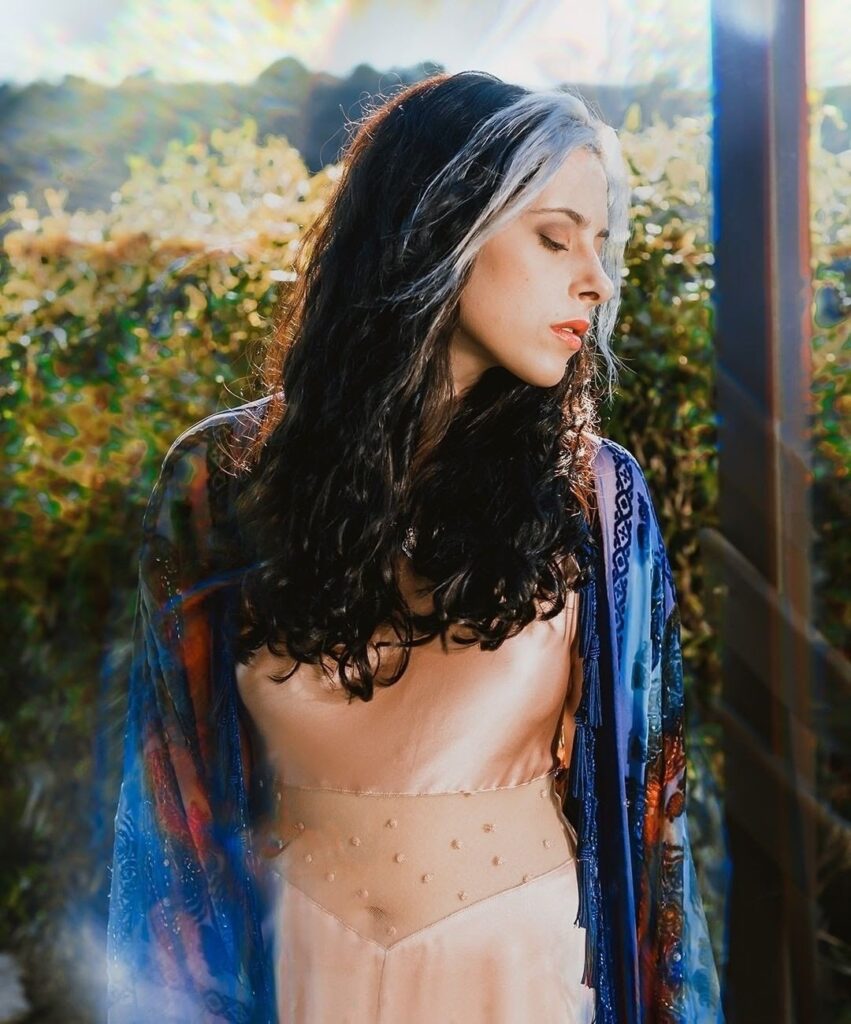 Singer, songwriter, mystic, and extremely talented artist Em launched her second album Pathway To Aetheria. The 8-track collection follows up on her debut EP titled Em. The new project is filled with her signature sounds full of feminine energy, secrets, and poetry. 
The opening pop-folk track, 'Clear is the way,' sets up the mood for all the songs that follow it. Em serenades her stories while background hymns swinging from pop to indie, contemporary soul, and new wave electronic. On numbers like 'Is It Enough,' and 'Anxiety,' Em displays the singing range she has worked on for some time now, and performs flawless vocals going pretty high in the scales.  
Pathway To Aetheria, despite being a hybrid of different genres, is a solid, concrete, and well-paced album. The collection was created by Em's autobiographical narrative, so listeners can easily relate to her experiences. Em swings between influences and changes the level of energy on her tracks, but in the end, listeners receive a really good album by a promising diva.  
Watch Em's music video for  her hit 'Say What You Mean
About Em (Spotify) 
Em is a New Jersey native singer-songwriter who began her musical quest as a young child. With her iconic retro-pop influences, a soulful voice and sensual flair, she weaves intense memories of her emotional past into every lyric and melody she brings to life. 
Starting at the age of 12, her talents granted her the opportunity to work with Andy DiTaranto of Disney fame, Paul Atkinson, and Grammy Award-Winning engineer Tony Papa who counts 20 Gold and Platinum albums to his credit. At age 12, Em began her six-year collaboration with producer Andy DiTaranto.
In 2009, Em found herself standing behind the glass of Westlake Recording Studios' venerated Studio C, where generations of musical superstars had come to record. There, she had the chance to sing into the same microphone that had recorded Britney Spears, the artist who had inspired her to dream of a career in music. In her teen years, Em cultivated her writing talents and explored a diverse array of genres. 
She discovered Alanis Morissette, Stevie Wonder, Pink, Billy Joel, and a host of others that would inspire Em to find her own voice. She performed at World Cafe Live's Love Fest and was featured in Philly Rising series. In 2017 & 2018, Em was selected to perform at Durango Songwriters Expo. In 2019, she met her next producer in Manhattan, where they both met the change and transformation in music they desired