SZA Reveals "Hostile" Relationship With Top Dawg Entertainment After Album Delays
Her now-deleted tweets addressed album delays, blaming TDE president Punch.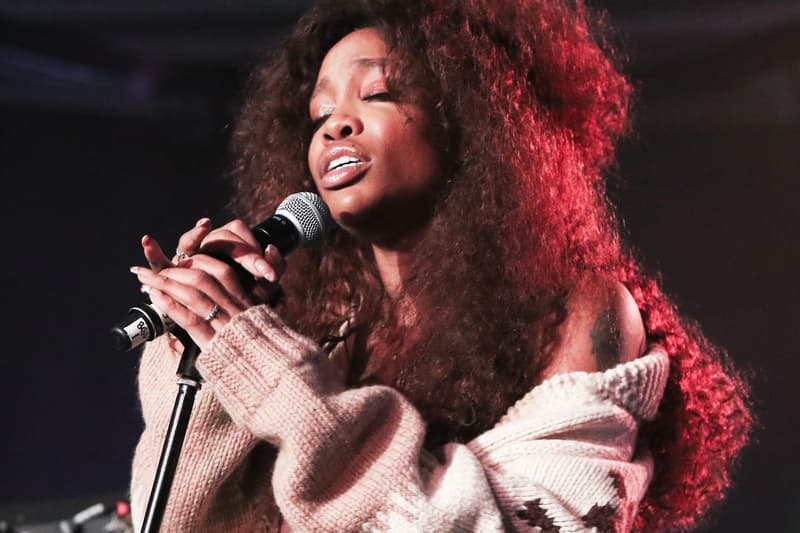 The music world has been waiting for a follow-up to SZA's GRAMMY-nominated album Ctrl for over three years now. It's delay has created a contentious atmosphere surrounding her relationship with her label Top Dawg Entertainment and its president Terrence Louis Henderson Jr., better known as Punch. On Wednesday, August 19, the singer took to Twitter to briefly answer some fans' questions about her upcoming project and shed some light on why it hasn't released yet. Her replies, while short, describe the working relationship as "hostile" and a lack of communication about rollout plans for the project.
Some of the remaining tweets can be seen below, in which she responds to a fan asking, "Would you say this is an adverse or hostile relationship or just out of your hands — you just don't know?" SZA replied with, "BEEN hostile." Later in a separate thread with a screen capture of Punch engaging with fans on Instagram ensuring her album was on the way soon, SZA wrote, "This is all he says to me as well. Welcome to my f*cking life." Other deleted tweets expand on her frustration as she tweeted, "At this point ya'll gotta ask Punch. I've done all I can do."
Back in 2016, SZA had similar issues with her album not releasing as planned. She told the publication Flaunt that for those reasons she almost quit music and even hinted that this upcoming album very well could be her final. This isn't the only TDE offering that fans are eagerly anticipating this year. Rapper Isaiah Rashad is expected to drop the follow-up to his 2016 album The Sun's Tirade tentatively titled The House Is Burning. The long wait has also drawn the ire of fans.
Back in July, SZA previewed a collaborative track with Jacob Collier. She also contributed to the Trolls World Tour (Original Motion Picture Soundtrack) with "The Other Side" featuring Justin Timberlake. Stay tuned for more updates.
In more music news, Pharrell and JAY-Z have announced a new song together centered around entrepreneurial spirit.
BEEN hostile .

— SZA (@sza) August 20, 2020
This is all he says to me as well . Welcome to my fucking life .

— SZA (@sza) August 20, 2020